Henry Houghton

Convicted of a crime that never happened!!!

Ineffective Assistance of Counsel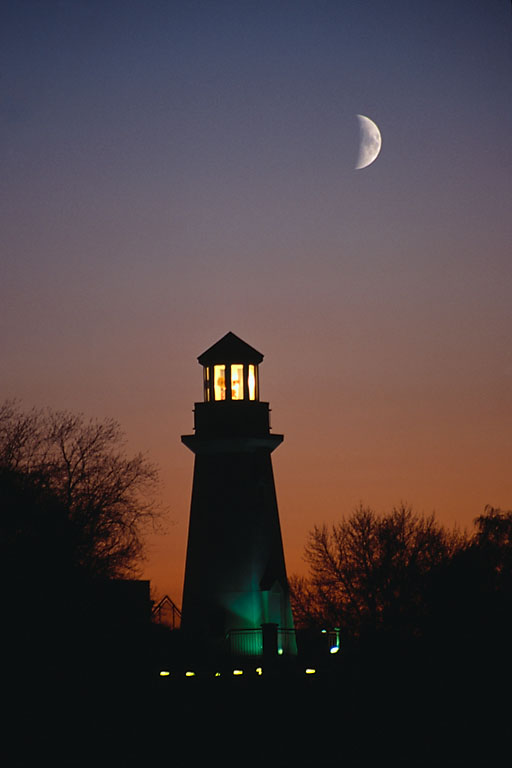 More often than not a person is wrongfully convicted because of ineffective assistance of counsel.This can be attributed to:

Not subpoenaing  necessary witnesses

Not calling expert witnesses

Not using an investigator

Not reading and studying all the discovery and evidence

Not obtaining all the evidence from the prosecution

Not properly preparing the defense witnesses

Not being prepared to effectively cross examine prosecution witnesses

Not filing the proper motions

Not objecting to false and/or harmful statements made by the prosecution during direct examination of witnesses

In Hank's case, in addition to the many discrepancies with the victim's testimony and sloppy police work, there were also numerous mistakes made by trial counsel, Murry Shulman that contributed significantly to Hank's conviction:

Trial attorney Shulman never requested Hank's trial be scheduled for a later date so he had more time to prepare Hank's defense. Hank never saw or spoke to Shulman until the day his trial started. Shulman introduced himself to Hank in the Superior Court lock up cell  as his attorney the day jury selection began. Shulman spent all of 45 minutes with Hank before they were called into the court room; hardly enough time to get to know Hank, his case or build an adequate defense. Shulman defended Hank with nothing more than what Asst. D.A. Frances W. Bloom gave him. Hank had no real trial attorney defending him.

Kenny Newman (Hank's brother's friend) was never called as a witness by attorney Shulman to verify Hank's arrived at his brother's house around 2;00 AM the morning of July 19th? Newman was at the house with Teddy Brooks (Hanks brother) and could have supported Hank's alibi. Newman would have been an independent witness who had nothing to gain by testifying for or against Hank. D.A Bloom didn't want Newman called as  witness and Shulman went along with it thus removing a witness that could have provided Hank with an alibi during the time the alleged crime was occurring.

The chemist who analyzed the quilt used at the alleged crime scene was never called as a witness by attorney Shulman. He might have been able to provide answers to key questions regarding the fluid, semen and blood supposedly  found on the quilt where the alleged rape occurred as stated by Tanya. When Det. Whitehead presented the chemist report, Shulman asked the judge if he would hab the chemist into court so that he could question him about his report. The judge denied Shulman's request; stating Shulman had plenty of time to subpoena the chemist into court; remember Shulman had no time prior to the trial to question the chemist to determine what information he had that might have proven valuable to Hank's defense.

The results of a rape kit and blood test performed on Tanya were never presented by Schulman and the prosecutor to the jury. The results of the rape rape kit came back negative based on what Shulman told Hank. The results of the blood test also came back negative. Tanya claimed Hank made her drink two 16 oz. bottles of beer, 32 oz. total just a few hours before the blood test was taken. 32 oz. of beer for a 12 year old girl is a lot of beer, yet it didn't show up in her bloodstream, and no one stated that she appeared drunk, or smelled beer on her. Remember this was being tried as a rape case and nothing was presented at trial to substantiate that a rape was committed.

Shulman never called the doctors and nurses that examined Tanya at the hospital the morning of July 19, 1982 to testify about Tanya's condition that morning.

According to Michelle Bushey's police statement dated July 19, 1982 she said that Tanya had called her the morning of July 19th from a phone booth. When did Tanya have any time to call and talk to Michelle that morning? Remember according to Tanya she had still been with Hank until early that morning, than at Attorney Weisser's home, then at the hospital being examined, then out to the alleged crime scene and then back to the police station. When did Tanya get the chance to call and talk to Michelle and what did they discuss? Attorney Shulman never spend the time looking over Michelle's police statement and didn't even know about this call.

.

Mary Mahaney was not prepared as a witness by attorney Shulman before she testified. Shulman should have ensured she had her diary present so she could have been positive of the date she saw Hank talking with two girls that could have been Tanya and Michelle. Shulman never made arrangements to have Mary Mahaney view Tanya and Michelle in person or have photos presented to her so she could say they were the two girls talking to Hank on Wednesday, July 21st, two days after the alleged rape occurred. Shulman didn't speak to Mary Mahaney until late that morning just before putting her on the stand, hardly enough time to prepare her for what was to come. Shulman asked the judge if Mahaney could go home to get her diary, and bring it back to court so she would have something to reference; the judge denied Shulman's request telling him he had plenty of time to prepare his case. Shulman knew nothing about Mary Mahaney's testimony or what she had until she got on the stand.

Attorney Shulman never call Roger Frappier, Tanya's next door neighbor especially after ADA Francis Bloom brought him up in his opening statement to the jury. Frappier, stated that he saw Hank on Monday afternoon July 19, 1982 around 2:30 PM going from the front door to the back door of Tanya's house; then again on Wednesday morning, July 21st around 9:00 AM talking to Tanya and Michelle in front of Tanya's house. His testimony would have corroborated Mary Mahaney's testimony that she saw Tanya and Michelle on July 21st just two days after the alleged kidnapping and rape occurred. Det. Whitehead and ADA Bloom made it sound like Hank was either hiding from the police or had run away when in fact he was in plain sight not hiding from anyone.

Attorney Shulman never tried to locate the McDonald's waitress that Hank said waited on Tanya and him the morning of July 19th when they had breakfast? She could have described Tanya's appearance and her behavior at this time. Hank states when Tanya and he walked into McDonald's the morning of July 19, 1982, she was standing in front of Hank, in the back of other people, with other people on their right and left in line. If Tanya was as dirty as Attorney Jeffrey Weisser stated she was, not only would the waitress have noticed it, but other customers would have as well; as well as the stench of beer and urine all over Hank.

The two policemen who were at the convenience store (Williams Spa) Hank went in to purchase cigarettes the morning of July 19th was never called to testify at trial. Shulman could have had them confirm they saw Hank at the store and that it appeared Hank wasn't't bothered by anything, as well as describing Hank's appearance that morning. The police log books would have shown the police were at the store when Hank said they were. Police are trained to observe strange behavior and foul smell. Even if Hank hadn't appeared nervous how would he have escaped the police officers noticing a foul urine and beer smell. Tanya stated that she vomited on Hank more then once yet wouldn't trained police officers noticed that smell as well?  If what Tanya stated was true and Hank walked into that store in the condition she had claimed  Hank would have been questioned and in all probability arrested and put in a squad car and taken to jail. Assuming Tanya saw the police car in front of the store why didn't she run into the store screaming for help like she claimed she did at the drive-in theater? Instead she ran down the street and just happened to to run into attorney Jeffrey Weisser. If Hank had committed this crime why would he have let Tanya sit unattended in his car and go into the store where two policemen were drinking coffee? Better yet why would Hank have ever stopped at that store when he saw a police car parked in front?

Teddy Brooks (Hank's brother) was ill prepared by attorney Shulman to testify as a witness at the trial. Brooks could have been a powerful witness, along with Kenny Newman, who was never called to testify in providing a credible alibi to Hank's whereabouts the morning of July 19th when Tanya stated the alleged rape occurred. Instead Brooks' testimony was pretty weak. Shulman never talked to Brooks or saw him until he got on the witness stand. In fact, Shulman had to ask the judge to issue a warrant for Teddy Brooks, and send court officers out to look for him. This made Hank look bad as it appeared Brooks didn't want to testify on Hank's behalf.

Tanya ran into attorney Jeffrey Weisser and his landlord on the street after the alleged crime claiming she had been raped and escaped from Hank's car at Williams Spa and had to get off the street because Hank was sure to be looking for her.Why did Weisser, a criminal lawyer take Tanya into his house and allow her to wash away evidence from what was supposedly a serious crime? Why didn't attorney Shulman ask Weisser these questions on cross-examination?

Attorney Schulman never called Jeffery Weisser's landlord as a witness to validate Weisser's testimony concerning Tanya's behavior and physical appearance on the morning of July 19th? Would he have disputed Weisser's testimony.

Attorney Shulman didn't prepare Hank to admit he was an alcoholic and had spent time at a treatment center for alcoholics. Shulman) should have known a witness would be called by the prosecution to testify Hank spent nearly three months at a treatment center. This damaged Hank's credibility in front of the jury by not admitting he was an alcoholic. During the 45 minutes before his trial Shulman never discussed alcoholism with Hank. Shouldn't Shulman had taken time to learn about Hank's past regarding alcohol and other issues concern Hank's past?

Attorney Shulman never introduced Hank's statement to the police into evidence at trial where Hank stated he was at his brother's house the morning of July 19th? D.A Bloom made a big deal that Ted Brooks (Hank's brother) never came forward to vouch for Hank's alibi, but why didn't the police question Ted Brooks, Kenny Newman (Brook's friend), and Hank's niece and nephew as part of their investigation after taking Hank's statement; and why didn't Schulman call these people as witnesses?

Attorney Schulman never called the waitress at the McDonald's drive-through window alleged by Tanya to have taken their take-out order.This waitress could have stated if she had seen and waited on Hank and Tanya the morning of July 19th, and what the physical appearance and behavior of Hank and Tanya were if in fact she had waited on them. If this waitress had been called what if she testified she never remembered waiting on Hank and Tanya at the drive-in window the morning of July 19th. If the waitress did remember serving them did Tanya cry out for help? Did she look like she was in distress? What was Hank and Tanya's physical appearance?

Attorney Shulman never investigated if Tanya had spent the night at her aunt's the night of July 18th and the early morning hours of July 19th. as Hank stated. If Tanya's aunt had to testify under oath that Tanya was at her house the evening of July 18th and morning of July 19th it would have clearly shown Tanya had lied about the rape.

Attorney Shulman never spoke with the cashier at the Citgo Quik-Mart where Tanya went in to get the key to the bathroom? The cashier could have verified if Tanya was there the morning of July 19, and if she was could have described Tanya's appearance and behavior at that time. When Shulman was asked about this he said the clerk went back to college and he couldn't find him. Here's an attorney representing a man accused of a heinous crime for which he received a severe sentence and Shulman didn't attempt to locate this person.

Mark Redmond testified at trial that James Beach was telling everyone on Monday morning, July 19, 1982 that Tanya had been raped. Why didn't Shulman subpoena James Beach and ask him where, when, and from who he got the information that Tanya had been raped the night before? Tanya was at the hospital and police station for a good part of the day so how did James Beach find out about the rape on the 19th?

Attorney Shulman never subpoenaed the attendants at the Westfield Drive-In, in Westfield, MA and ask them about a person (Hank) in a brown station wagon having to be woken up after the movies (Cat People and The Thing) were over on the night of July 18th? This would have substantiated that Hank and his car couldn't have been where Tanya claimed he was.

Attorney Shulman never subpoenaed the attendants at the Riverdale Drive-In in Springfield, MA and ask them if they saw or heard a young girl in a bathing suit between the booths and Riverdale Street in a well lighted area on the night of July 18th hollering and screaming for help as Tanya stated in her testimony..

According to Tanya testimony she broke a beer bottle on Hank's face leaving a cut about two inches long and bleeding, although this never showed up when the police photographed Hank for his mug shot. Why didn't the police pick up that broken beer bottle and look for blood that could have connected Hank to the crime. Why didn't the police run a blood type analysis or some type of DNA test on the broken bottle. Because Attorney Shulman hadn't looked at the discovery he wasn't aware of this and because of lack of preparation he had no knowledge of this broken beer bottle at the time of trial.

Attorney Shulman didn't question and clarify who's fingerprints  were on the knife and seven beer bottles. Fingerprints could clearly be seen from the crime scene photos and tests run by the crime lab showing powder. Shulman stated he would bring this up during his closing arguments but he never did.

If attorney Shulman had been better prepared, conducted an investigation, and subpoenaed the witnesses discussed above might the jury have come back with a different verdict?  We'll never know because Shulman didn't do his job and didn't represent Hank like a good trial lawyer should. If the above is not Ineffective Assistance of Counsel, what is?