Henry Houghton

Convicted of a crime that never happened!!!

On Sunday, June 18, 1982 a 12 year old girl, Tanya Savage (not the victim's real name because of her age at the time of the crime), said she was kidnapped and raped. She pointed the finger at Henry (Hank) Haughton. Was Hank the perpetrator? Did this crime even occur? After 30 years these and many other questions still cast doubt over Hank's guilt. 
Read on
 to see if Hank was falsely accused and wrongfully convicted. . .You Be The Judge.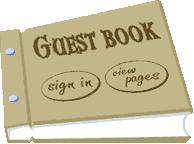 People to show interest in this case

This page was last updated: February 10, 2022





HANK WAS RELEASED AFTER MORE THAN 40 YEARS in prison for a crime that never happened. In those 40 years, all his family and friends have passed away. Hank is in need of housing in the Western part of Massachusetts, a job and financial assistance. Any help will be greatly appreciated. Thanks!